Check it out, I have FOs.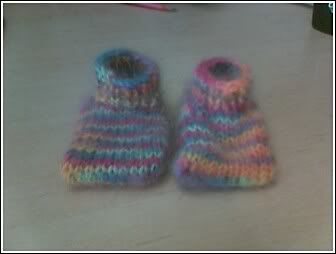 You may recognize the pattern as the one-hour bootie from "Last Minute Knitted Gifts", and it's done in Lorna's Laces angora.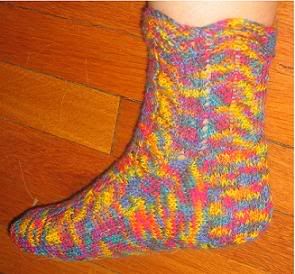 I did these in Sock It To Me, which doesn't have the elastic that's called for in the Cascade Fixation, but there's really no problem with them staying up.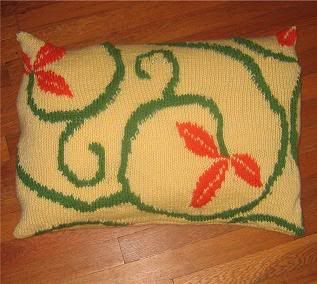 It's based on the floor cushion pattern in the Jo Sharp Home booklet. It's done in Lamb's Pride worsted and Cascade 220.

Hope you like!